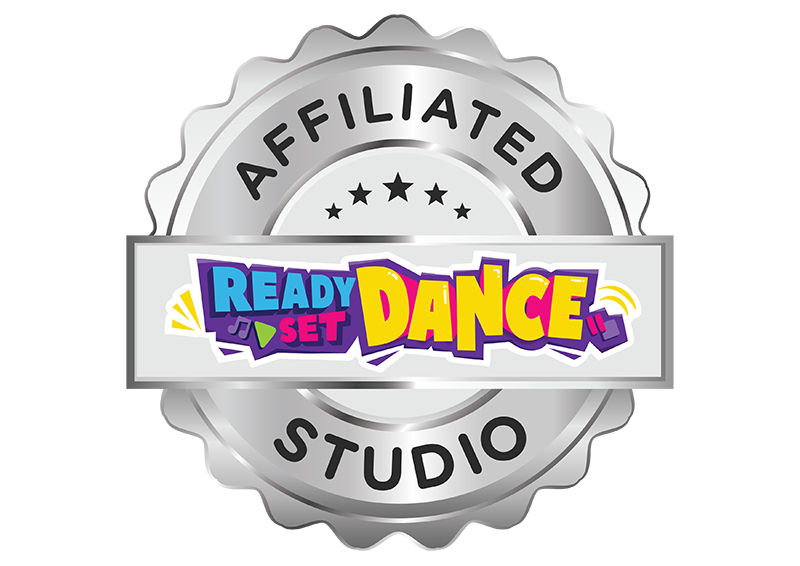 His Little One's Christian Preschool: Located within Leap of Faith Dance where our facility features four clean, comfortable, fun, and inviting classrooms. We are a fully equipped dance, performing, and fine arts studio! The building is designed so students can move easily throughout the day while engaging in hands-on activities, promoting learning and discovery. His Little One's curriculum is designed by the Performing Arts Preschool Director and staff. The curriculum is finely tuned to the developmental stages of preschoolers, and nurtures analytical and creative learning.
Curriculum designed for the whole child. Our preschool classes provide an engaging pathway to cognitive development in young children. In addition to strengthening hand-eye coordination and fine motor skills, students learn color, shape, number and pattern recognition. We will also practice independent work and problem solving skills. Equipped as a working performing arts studio, His Little One's Fine Arts Preschool offers children, ages 2 and up, the opportunity to experiment with a broad range of fellowship and art through music, props, dance, crafts, and more – all while rejoicing in the Lord!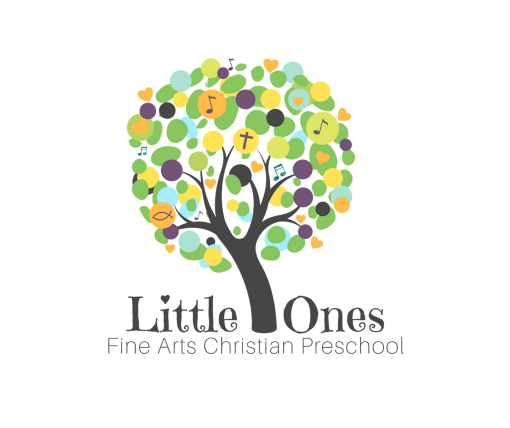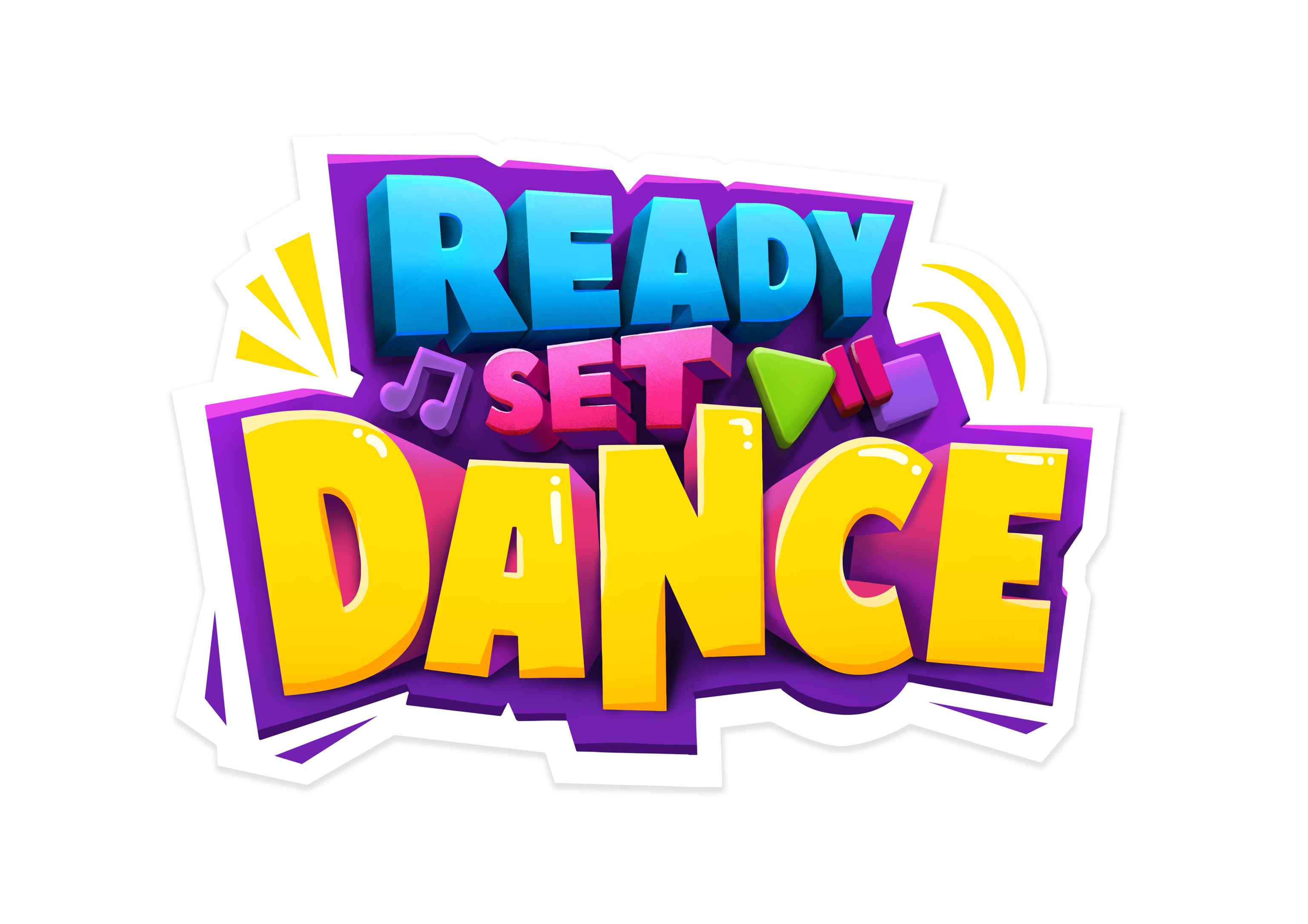 We are an Affiliate Studio of READY SET DANCE!
Ready Set classes are perfectly designed to keep preschoolers stimulated, fit and most importantly, ensure they have lots of fun while developing the 3 C's:

***We do observe all Leap of Faith holiday dates for Preschool breaks.
Tuition: $215 per month (this includes over $100 of dance classes taught during the preschool hours and the supply fee).
Class tuition does not include the Annual Family Registration fee ($50 after May 15, $55 after June 1, $60 after June 15, $65 after July 1) or the Performance Fee ($16.50 per month)
Non-refundable, Non-transferrable Performance Fee (includes costume fee, recital fee, and a digital download of the recital video): $16.50 per month
Previous month's performance fees will be added to late enrollments.
***His Little Ones Preschool students perform in our annual Spring Recital.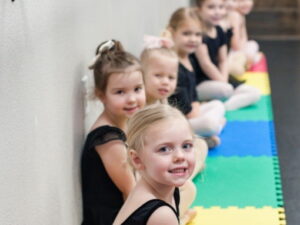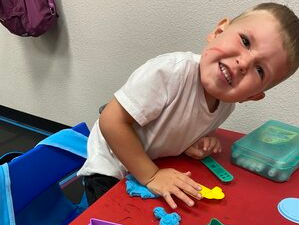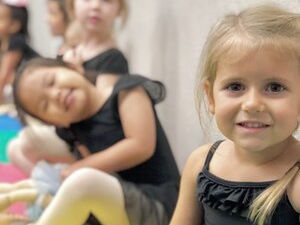 Important Info About Little Ones Preschool:
His Little Ones Preschool is a Christian program and a Bible lesson will be taught daily.
We allow for a maximum of 8 students per preschool class.
Mondays our students will attend their dance class consisting of tap and ballet.
Wednesdays students will attend their acrobatics (gymnastics) class.
Each child will need to bring a table-ready nut-free snack and a nut-free lunch and a water bottle each day. Our policy is we do not warm up/microwave any meals due to potential heat spots or burn concerns. We are not responsible for the nutritional value of the meal that you provide.
Each child will need to bring a nap mat and a favorite lovey from home.
One of the best advantages of our program is your child will be able to have their activities during the day allowing your family more time to enjoy your evenings together!
The preschool works on emergent dance and learning skills and the daily format is generally as follows on Mondays and Wednesdays:
Summer Schedule shifts to 9:00 am – 2:30 pm.  
| | |
| --- | --- |
| 8:30-9:30 am | Welcome Friends/Circle Time/ Bible Lesson/Learning Time |
| 9:30-10:30 am | Dance class (Mon.)/ Acrobatics class (Wed.) |
| 11:00 am-12:00 pm | Lunch/Potty Breaks/Story time/ Prepare for Nap time |
| 12:00-1:30 pm | Nap time |
| 1:30-2:00pm | Learning Time/Craft Time/Pack Up for the Day |
Drop-off is at 8:30 am so that we can have a prompt start time and to ensure we get to all the fun and learning in for the day. 
Not all classes listed above may be available during this semester/period or may have any openings. Below are the current classes that have openings.
If you would like to tour the studio you may schedule a time by calling our office at 817-846-4909, or email us at info@leapoffaitharts.com. Tours of the studio are not given on a walk-in basis nor during evening studio hours.