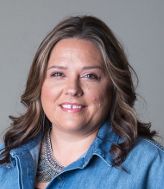 Addie Frederickson
President, Owner
Miss Addie has been dancing since the age of 3 and teaching since she was in Jr High. One of her favorite things about teaching is being able to see the students' eyes light up as they realize what they are capable of. She and her husband, Martin, have been married for 20 years and have two adult sons, Grayson and Nate.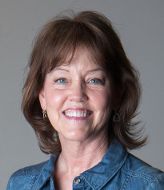 Sharon Braley
Trusted Advisor, Ballet, Tap, Jazz, Baton
Sharon received her BFA in dance from Southern Methodist University in 1979. As a dance major at SMU she not only had extensive studies in ballet, pointe, jazz, modern and tap, but also in dance history, ballet pedagogy (the study of teaching ballet), dance theory, and choreography. She has trained and danced with many of the finest teachers in the world. Sharon's heart is to "redeem the arts" for God's glory, taking back what the world has perverted and returning the arts to a meaningful, excellent and powerful form of expression for the purpose of worship and evangelism.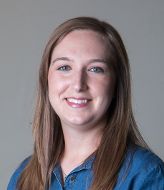 Alisha Jones
Dance Instructor
Alisha graduated from Texas Wesleyan University with a degree in elementary education. Alisha has been teaching preschool dance classes for over four years.  The students love her.  She also enjoys doing arts and crafts and creating new things.  The beach is her favorite place to be where she enjoys reading, and spending time with her family.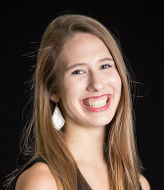 Liberty Wilkerson
Tap, Lyrical
Miss Liberty has trained in styles ranging from Ballet to Hip-hop and everything in between. She has also studied Irish Dance with the Inishfree School for ten years. Dance has enriched her life both physically and spiritually. Miss Liberty especially loves to teach dance and encourage students to step out and try something new. She is excited about enriching students' lives the way teachers have enriched hers.

Danielle Carrico
Ballet, Lyrical, Tumbling
Danielle has been dancing for nearly seventeen years and has over seven years of teaching experience. She trained at the Houston Ballet Academy for ten years. She auditioned for the summer program at the Pacific Northwest Ballet School where she received training from multiple prestigious teachers and company members. Danielle has been a part of several companies including Dancers Against Cancer and San Jac Dance PAC. She has performed at the Wortham Theater in Houston and the Merce Cunningham Studio Theatre in New York. While most of her training is focused on ballet, she also has training in lyrical, modern, jazz, tap, contemporary, acrobatics, and musical theater. Danielle believes each style of dance can be used to bring glory to God.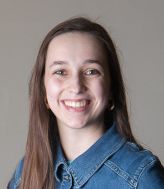 Kirsten Bailey
Ballet, Tap
Miss Kirsten is the second oldest of nine children. Outside of dance, she spends her time singing, cooking, baking, reading, sewing, taking care of her younger siblings and going to church activities. She loves working with children and helping them see that they can worship Christ in all areas of their life.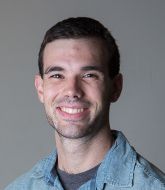 Stephen Singleton
Tumbling, Musical Theater
Stephen received his BFA in Music composition and theory from UTA in 2015. In the past 8 years Stephen has performed in countless productions at community theatres in the area including West Side Story, Seven Brides for Seven Brothers, Footloose, Singin' In the Rain, and many more. Most of them at Plaza Theatre Company in Cleburne Texas. He loves Lyrical, Tap, Jazz, Tumbling, Modern, Hip-Hop, Musical Theatre, and Ballet. Stephen loves the arts because of their ability to effect people in a way that not much else would; to inspire, encourage, entertain, and most importantly point to the Creator (Jesus), sometimes even in the smallest and most subtle of ways.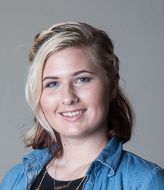 Mykah enjoys spending as much time as she can in the studio, bringing glory to the Lord through dancing. Shes excited to be able to impact the lives of her students. Mykah has has four brothers and one sister, and falls in the middle of that line up.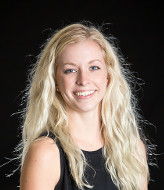 Katherine Rippey
Ballet, Contemporary, Lyrical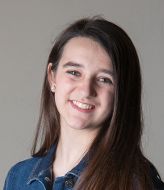 Miss Emma lives with her parents and eight siblings; three brothers and five sisters and is homeschooled. She enjoys studying the bible with friends, helping out at her church. reading, listening to music, and dancing. Dance is a big part of her life and she loves to help kids experience the joy you get when you dance.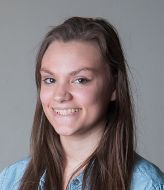 Jennifer has been dancing for over four years. She started assisting during her second year of dance. She enjoys seeing how much fun the kids have while dancing and being able to help them learn new things. When she is not dancing, Jennifer likes to read and spend time with her family and friends.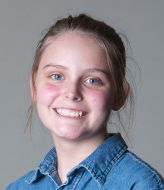 Zoe started dancing at the age of six and has been dancing for over eight years. Dance is one of her favorite ways to express herself. Her favorite kind of dance is tap but she also loves ballet, point, jazz, hip hop, lyrical, tumbling, musical theater and baton.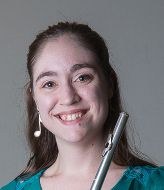 After completing her BM of Flute Performance in 2012 at Central Washington University, Sheri played with a variety of large ensembles, pit orchestra's, and worship teams in Washington, California and Texas. She has taught flute at Lake Samish Music Camp and Clear Water Arts Camp, was an adjudicator for Grays Harbor Symphony's Young Artist Concerto Competition in 2013, and over the years has worked with students from a beginner level through advanced. Her heart is to see God glorified through the arts and hopes to pass that on to her students.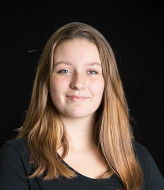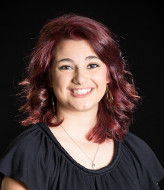 Maddy Meyers
Musical Theater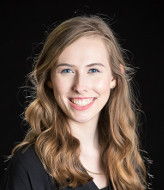 Patience Torrelba
Pointe, Hip Hop, Ballet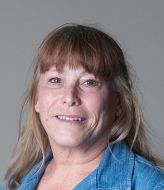 Sarah Porter
Piano Teacher
Miss Sarah began playing piano at the age of 10. Her piano experience includes performing and receiving awards in competitions, functioning as worship leader for her church and teaching private lessons. Her teaching experience includes working with special needs students with life skills, homeschooling her own children for 20 years, teaching dance to small children for 5 years, teaching preschool to two and three year old children, and teaching private piano lessons. Her piano skills, combined with her eclectic teaching experiences, give her a unique set of skills for enriching the lives of children. Sarah currently is teaching private piano lessons and plans on starting theory classes, designed to compliment all instrument pedagogy. She has a passion for special needs children, and plans to develop classes for their enrichment in 2019.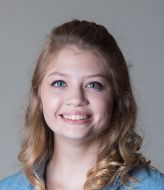 Madeline Duncan
Assistant
Madeline has spent 11 years as a competitive gymnast and enjoys helping others with their pursuit in dance and their relationship with God.