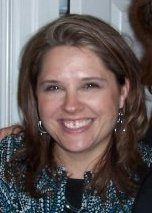 Addie Frederickson
President, Owner
"My favorite thing about teaching is being able to see the students' eyes as they realize what they are capable of." Addie and her husband, Martin, have been married for 15 years and have two adolescent sons, Grayson and Nate. Addie and her family attend Grace Community Church, where she loves serving the Women of Grace. Addie began dancing at the age of 3. She has performed in parades, at Six Flags Over Texas, and the State Fair. In High School she was a member of the Dance Club where they performed for school activities, nursing homes, and faculty open houses. She taught her first dance class as an 8th grader. She was blessed to be able to take and teach dance for 10 years with Sharon Andrews at Liberty and Grace Dance and Leap of Faith Dance.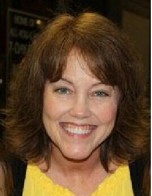 Sharon Andrews
Trusted Advisor, Ballet, Tap, Jazz, Baton
Sharon received her BFA in dance from Southern Methodist University in 1979. As a dance major at SMU she not only had extensive studies in ballet, pointe, jazz, modern and tap, but also in dance history, ballet pedagogy (the study of teaching ballet), dance theory, and choreography. She has trained and danced with many of the finest teachers in the world. Sharon's heart is to "redeem the arts" for God's glory, taking back what the world has perverted and returning the arts to a meaningful, excellent and powerful form of expression for the purpose of worship and evangelism.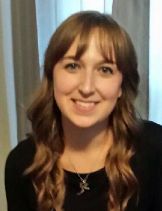 Alisha Jones
Dance Instructor
I graduated from Texas Wesleyan University with a degree in elementary education.  One day I hope to teach Kindergarten.  I work at Grace Community Church in AdventureLand, which is the children's ministry, and love it!  I always wanted to learn how to dance and started taking classes as an adult. I have a kitty named Sassy.  I enjoy doing arts and crafts and creating new things.  The beach is my favorite place to be, I like to read, and spend time with my family.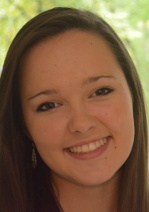 Caitie Norcross
Ballet, Lyrical, Tumbling
Caitie was born and raised in Arlington, she is the youngest of seven. Caitie has been dancing with Leap of Faith for nine years. Currently, she is taking Ballet, Modern, Dance Therapy, and is in the Parables Dance Company. Besides dancing, Caitie enjoys playing guitar, piano, and writing songs. She is so excited to be able to help with Dance 1 this year!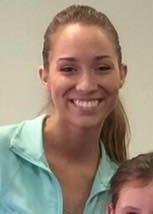 Danielle Carrico
Ballet, Lyrical, Tumbling
Danielle is currently a student at the University of Texas at Arlington and is set to graduate in May 2016. She is on staff at New Life Family Church where she and her husband are the Youth Pastors. Danielle currently teaches at Leap of Faith and Dance World Studios located in La Porte, Tx. She has been dancing for nearly seventeen years and has seven years of teaching experience. At the age of seven, Danielle auditioned for the Houston Ballet Academy where she trained for the next ten years. At the age of sixteen, she auditioned for the summer program at the Pacific Northwest Ballet School where she received training from multiple prestigious teachers and company members. Danielle has been a part of several companies including Dancers Against Cancer and San Jac Dance PAC. She had the privilege of performing at several memorable theaters such as the Wortham Theater in Houston, Tx, as well as the Merce Cunningham Studio Theatre in New York, NY. While most of her training is focused on ballet, she also has training in lyrical, modern, jazz, tap, contemporary, acrobatics, and musical theater. Danielle believes each style of dance can be used to bring glory to God. God gave each of us talents and abilities and she believes they should be given back to the Lord.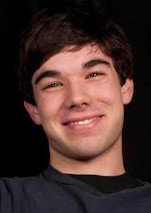 Stephen Singleton
Tumbling, Musical Theater
Sheri Oestreich
Flute
After completing her BM of Flute Performance in 2012 at Central Washington University, Sheri played with a variety of large ensembles, pit orchestra's, and worship teams in Washington, California and Texas. She has taught flute at Lake Samish Music Camp and Clear Water Arts Camp, was an adjudicator for Grays Harbor Symphony's Young Artist Concerto Competition in 2013, and over the years has worked with students from a beginner level through advanced. Her heart is to see God glorified through the arts and hopes to pass that on to her students.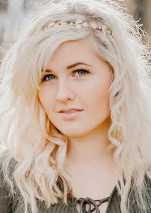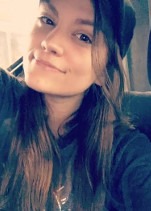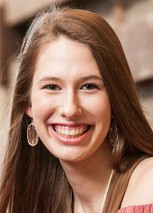 Liberty Wilkerson
Tap, Lyrical
The past thirteen years of my life have been spent at Leap of Faith Dance pursuing instruction in multiple different dance styles ranging from Ballet to Irish Dancing and everything in between. Dance has enriched my life both physically and spiritually. My closest friends have come from dance classes, all of whom share a sense of how God wants to use dance to reclaim His kingdom. I enjoy teaching of all sorts, but I especially enjoy teaching dance. I love encouraging children to step out and try something new, and to not let fear keep them from doing something that is significant to God, when they dance. I will be entering my freshman year at TCC this Fall in plans to earn a degree in Pediatric Speech Therapy. I am excited for this new
season of life and look to the future eagerly.
Kirsten Bailey
Ballet, Tap
I have always had a love for dance, ballet in particular.  I started my first ballet/tap class right before my sixth birthday.  I have been dancing ever since.  Even when my parents could not get me into a studio I did all I could on my own by reading books on ballet, practicing, and asking my mom who had danced for years to help me.  I love working with children and helping them see they can worship Christ in all areas of their life, dance being one of them.  When I first came to Leap of Faith I was thirteen.  I learned here that ballet is a beautiful way to worship Jesus.  I have made some wonderful friends here and have been lovingly pushed in my dance.  Outside of dance I spend a good deal of time at my church, on school, and reading.  I also love to sing and have been sewing for the past eight years.  I thank God for allowing me to teach and I pray I am a reflection of Christ in all I do.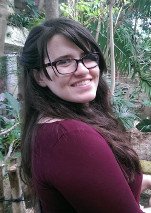 Elizabeth Ames
Ballet-Tumbling Combination
I found Leap of Faith Dance after a friend recommended it and have been dancing there since 2009 and love it. The relaxed studio always gave me a sense of home surrounded by friends with the same passion. Dancing was a very important way for me to express myself during college and my last year of high school. It has always helped me find peace and worship the Lord. I love experiencing different kinds of dance and have done ballet, lyrical, pointe, tumbling, swing and tried Irish and tap. I have assisted and/or taught in little dancers ballet, tap and tumbling classes. I also enjoy horseback riding, crafting with my mom, traveling and pretty much anything outside. I married my wonderful husband Kimseun in 2014 and had to stop dancing when I became pregnant with our first child, Alexander,the next year. I was delighted to teach again in the fall of 2017 for a semester before taking another break after becoming pregnant with our second child. I hope to return to Leap of Faith Dance in the spring.
Destiny White
Hip Hop, Ballet, Contemporary